Hello Readers!
I don'tknow about you, but I love the style of England's future queen, Catherine Middleton. From her engagement to Prince William to the royal wedding. Take a look!
Though the top is a little low, I love how Kate did a flowy dress (note: it is a dress) with a short, fitted jacket. Plus, the dress isn't to short. Her simple, yet classy heels make it syphisticated and elegant.
Who says Kate isn't a real girl? Jeans, a cute top (and modest too!) with those boots! Love those boots! Kate knows how to be herself :)
I love these colors on Kate! She accessorized very well! The scarf and hat compliment each other, and the jacket! Very fashionable and elegant!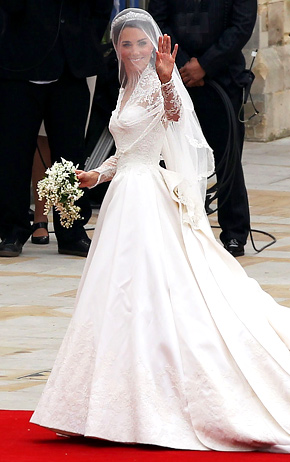 Last but not least: her wedding dress... need we say more?
Haylie